South Africa Pledges R25 Million to Fighting Wildlife Crime
The Department of Environmental Affairs in South Africa welcomed the approval of R25 million in funding by the Council of the Global Environment Facility (GEF) earlier this month.
The funds are aimed at improving wildlife forensic technologies used to help combat poaching in South Africa, especially the poaching of rhinos.
New forensic-based technology involving DNA analysis will be used to further South African efforts to reduce poaching, particularly the illegal trade in rhino horns. Using DNA profiling, samples from the South African database at the University of Pretoria will be compared with samples confiscated and held elsewhere in order to determine if the rhino hunting in each case was legal.
The Department of Environmental Affairs has urged
"... all non-governmental organisations and organisations involved in fighting rhino poaching to continue working together with law enforcement agencies and research institutions to utilise science based evidence for the conviction of alleged poachers,"
Read more about the new forensic technologies and funds pledged to combat poaching on allAfrica.com.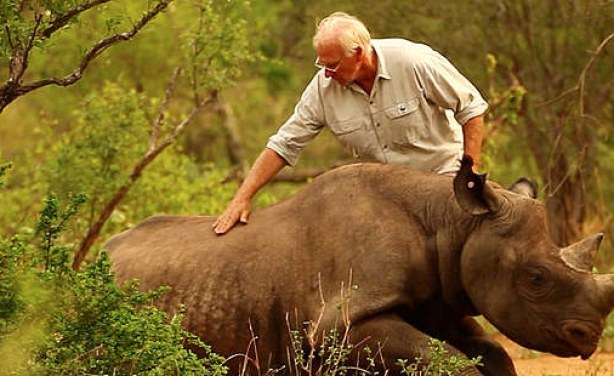 UNESCO Declares Central African Tri-National Protected Area a World Heritage Site
The Sangha Tri-National Protected Area (TNS) in Central Africa has been declared a UNESCO World Heritage Site for its density and diversity of rainforest wildlife. The Sangha Park is the first World Heritage Site to span three nations.
The 25 000 km² protected area falls in the Republic of Congo (Brazzaville), Cameroon, and the Central African Republic.
The Great News Network sums this milestone conservation development up nicely in a quote from James Deutsch, WCS Director of Africa Programs:
"As everywhere in Central Africa, this global treasure is under threat from unsustainable resource extraction, including the illegal ivory trade, and we hope that the TNS's listing will re-energize global efforts to save it."
Also called the Dzanga-Sangha this Central African wilderness area protects wildlife species including the critically endangered gorillas, forest elephants, chimpanzees and mammals such as bongo, sitatunga, forest buffalo, and giant forest hogs, as well as numerous parrots.
This UNESCO declaration is the outcome of more than a decade of hard work by dedicated people in the region, stemming from the vision created in 2000 when the tri-national park agreement was formed between the three African governments involved.
Read more about this Central African Wildllife Haven on the World Wildlife Fund (WWF) website or take a look at the UNESCO World Heritage Listing for Sangha Tri-National Protected Area.
Private South African Company Plans to take over several National Parks in Africa
The plan is for a private South African company to take over the management of several national parks in Africa. This initiative is aimed at helping to save some of Africa's struggling game reserves in Zambia, Malawi, Uganda, Kenya and Mozambique.
The privatization of these national parks under this scheme is intended to combine private and government resources in order to salvage the game parks.
This privatization plan has gained some influential support including that of South Africa ex-president Nelson Mandela, the US State Department and the World Bank. Others, including Livingstone MP Sakwiba Sikota, are more sceptical about the private ownership and control of Africa's natural resources. Government owned Majete Reserve in southern Zambia is apparently run by the African Parks company and is in as poor a state as other national parks.
The idea of this private initiative, to be called the African Parks Management and Finance Company, was founded by Dutch millionaire Paul van Vlissingen in 1998.
As a conservationist, Paul van Vlissingen, sees the need for urgent action to save struggling national parks in Africa and in his opinion
"... unless a radical approach to game conservancy is adopted, Africa's wildlife will be wiped out in less than a generation."
The intentions of this privatization plan sound good enough, so let's hope it materializes and delivers, in terms of wildlife conservation. Read more about the National Parks Privatization Plans on the BBC website and decide for yourself.
Namibia Moves from Wildlife Conflict to Wildlife Conservation
More good news for Wildlife Conservation from Namibia, following the news of Namibia winning a prestigious International Conservation Award last month.
The Huffington Post is calling the positive changes that are happening in Namibia "a conservation revolution" and for good reason. Namibia is at the forefront of sustainable toursim, thanks largely to community based natural resource management initiatives, centered around communal conservancies. Namibia is seeing the successful management of natural resources and wildlife under communal rights - not your usual tragedy of the commons!
Namibia's conservation success is mainly due to,
"...innovative partnerships between government, local communities and the travel industry, unique management structures have been created that allow rural Namibians to benefit significantly from tourism in their region by way of skills training, jobs and direct financial contributions. As a result, people in these communities have tangible reason to support wildlife conservation. This progressive form of community-integrated tourism is changing lives, protecting animals and establishing Namibia as a leader in sustainable tourism."
This new model of resource management, empowering the local communities is helping to shift attitudes towards wildlife conservation, along with legislation incentivizing sustainable development and resource use.
Read the inspiring story of Namibia's Success in Community-Based Conservation on The Huffington Post.