Now this looks like super-charged fun for the whole family - the 12th Gravity Adventure Festival inside the Kogelberg Biosphere Reserve, in the Western Cape. The mix of outdoor challenges ranges from river swimming and trail running to kayaking and mountain biking.
This adventure-packed weekend is just around the corner, taking place from the 16th to 18th August 2013. If you start training now you'll be ready to get in on the action, so mark this one on your adventure calendar!
A Whole Lot of Action over 3 Days - paddle, cycle,
There are 11 events for grown-ups and 4 children's events to choose from, which means there's something for everyone.
Here are the links to the 11 outdoor adventure events for adults:
The 4 Kids' Adventure Events for the young ones include a 4 km mountain bike ride, a 2 km trail run, a fun swim and a fun paddle on the estuary (if the weather co-operates). There's even a jumping castle and other fun stuff at the festival hub.
Adventure Fest Location - where's the Kogelberg Biosphere?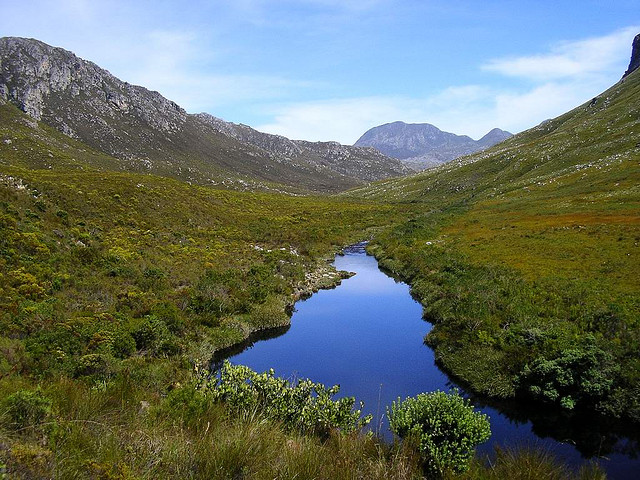 The Kogelberg Biosphere Reserve is located just outside the coastal town of Kleinmond (about 8km's) in the Overberg Region. That's close enough to Cape Town to make a weekend of it, at just over an hour's drive from the mother city. Nearby Kleinmond lies 90 km's south-east of Cape Town, between Betty's Bay and the famous Cape Whale Route destination of Hermanus.
The Kogelberg Reserve is sign-posted from the R44 road along the coast, from where you turn onto a gravel road that takes you to the entrance (about 3 km's further).
What are you Waiting for Adventure Lovers?
The Gravity Adventure Festival attracts adventure and outdoor enthusiasts from across South Africa, with over 1000 entrants in the 10 events held last year (2012).
It's well worth watching the thrilling outdoor events if you're too lazy or chicken to participate. The events all start and end near the main festival area, so you don't even have to mission to see the action. There's also an Adventure Film Festival to be watched, coffee to be sipped and tasty food to be devoured. Spectators and participants can also let their hair down on the Saturday night with the Live Band and DJ celebration.
So get amped up, get into some kind of shape and get the family together (or the friends ... or your bike and gear) and get to Kogelberg in August for some all-out adventure.
Find out more about the Kogelberg Biosphere Reserve in the heart of the Cape Floral Kingdom.
Watch Cape Nature's Oudebosch Kogelberg Biosphere:
Planning a budget trip to South Africa? Check out our affordable South Africa Safaris or zoom in on upcoming tours departing from Cape Town.