Now here's a striking sight - semi-nomadic Maasai tribesmen playing cricket in their distinctive traditional wear!
Maasai Cricket Warriors participating in The Last Man Stands World Championships in Cape Town, South Africa.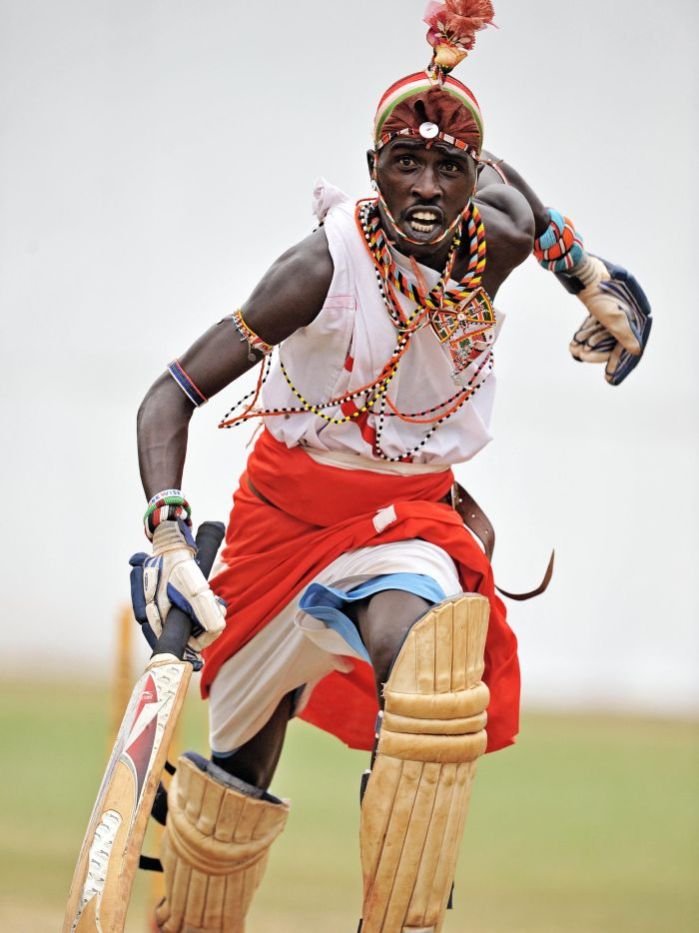 Dressed in their signature traditional-style gear, instead of the conventional cricket whites, the warriors added colour and African flare to this year's event.
The Maasai Warriors cricket team, consisting of 11 men (plus 14 reserves), serve as role models in their local communities, campaigning against HIV/AIDS, traditional female circumcision (FGM) and child marriages among tribal youth in Kenya.
The Last Man Stands World Championships is an annual T-20 event. Amateur teams from around the globe took part in this international tournament in Cape Town this year.
Playing several T20 group matches, followed by a knockout stage and a final. The Maasai Cricket Warriors competed in the Happy Hitters category of the championships, becoming a crowd favourite at their first ever tournament!