This year the International Council for Game and Wildlife Conservation awarded the Markhor Award to both the Ministry of Environment and Tourism (MET) and the Namibian Association of Community Based Natural Resource Management (CBNRM) Support Organisations (NACSO).
A triumph for Namibia, the International Markhor Award...
"recognizes and celebrates outstanding conservation performance by personalities, private and government institutions, enterprises or conservation projects that link the conservation of biodiversity and human livelihoods through the application of the principles of sustainable use, in particular hunting, as part of wildlife and ecosystem management."
It is reported that Hartmann's Mountain Zebra numbers are up from around 1000 in 1982 to around 27000 at present, with desert elephant numbers rising from about 150 to around 750 over the same period of time. Namibia hosts the largest population of black rhino in the world and the size of the lion population has grown from 20 in 1995 to about 130 in the Kunene Region of Namibia today.
According to the All Africa report:
"The work of the MET and NACSO in supporting the Namibia Communal Conservancy Movement has led to a widespread and sustained growth of wildlife populations in Namibia, where communal conservancies have grown from four in 1998 to 76 in 2012, covering almost 19 percent of the country"
As one of our top Budget African Safari destinations, Namibia is very popular with travellers and for good reasons. Namibia is a safe and rewarding African travel destination for both young and old. This scenic land of contrasts boasts an excellent infrastructure, superb game viewing, and now, outstanding wildlife management.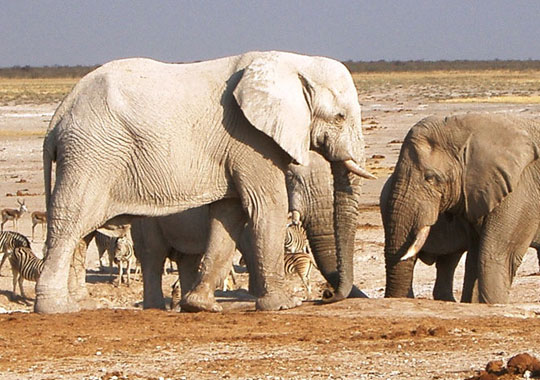 The Namibian article reports that...
"Namibia's winning of the award is ascribed to its sustainable game management plan, "according to which game may be harvested for trophy hunting, live capture and sale and for distribution of meat", a statement issued by World Wildlife Fund (WWF) in Namibia said. While there is increasing evidence that global and African wildlife is declining, Namibia has shown the opposite and has grown its wildlife exponentially in communal conservancy areas since independence."
Read more about the Markhor Award that will be presented to Namibia at the 11th Conference of Parties to the Convention on Biological Diversity in October 2012.
To find out more about this incredible Southern African destination see our post on Top Namibian Safari Highlights.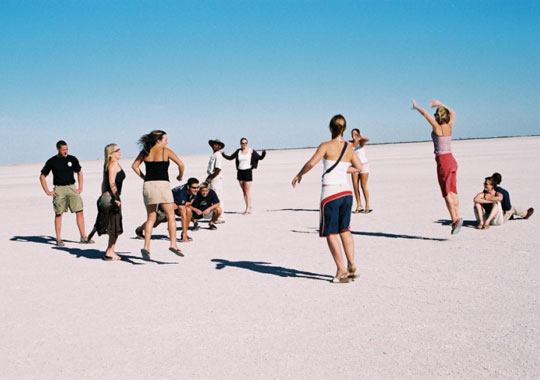 Don't miss out on our huge selection of Namibia Budget Safaris, including affordable Namib Desert Tours and numerous Etosha Park Safaris.