The Rolls-Royce of budget camping safaris - Exclusive Camping Safaris
While searching for a budget tour, you may have come across some camping safaris classified as "Exclusive" on our site or elsewhere. We know this tour category can sound like a bit of a contradiction (being exclusive, yet budget and camping) so here is a bit of a breakdown.
Exclusive Safaris - camping in style
Both Exclusive Budget and Exclusive Overland Safaris are essentially camping tours, with two to three nights of accommodation thrown into the mix for added comfort. For the accommodated nights on these exclusive types of camping tours, you stay in lodge-style accommodation. On the camping nights you stay at tented camps, offering more luxurious camping facilities than basic camp sites.
Exclusive safaris are ideal for the first-time, or reluctant camper, who is unsure if the whole camping experience is for them. These exclusive camping tours are also perfect for the seasoned camper who wants a step up from standard and basic camping packages.
If you're travelling on a very tight budget and the accommodated tours are looking a little too expensive, then you will probably find that the exclusive camping safaris meet your needs better. This camping option will enable you to visit the same highlights and game parks as the budget lodge safaris on even more of a shoestring.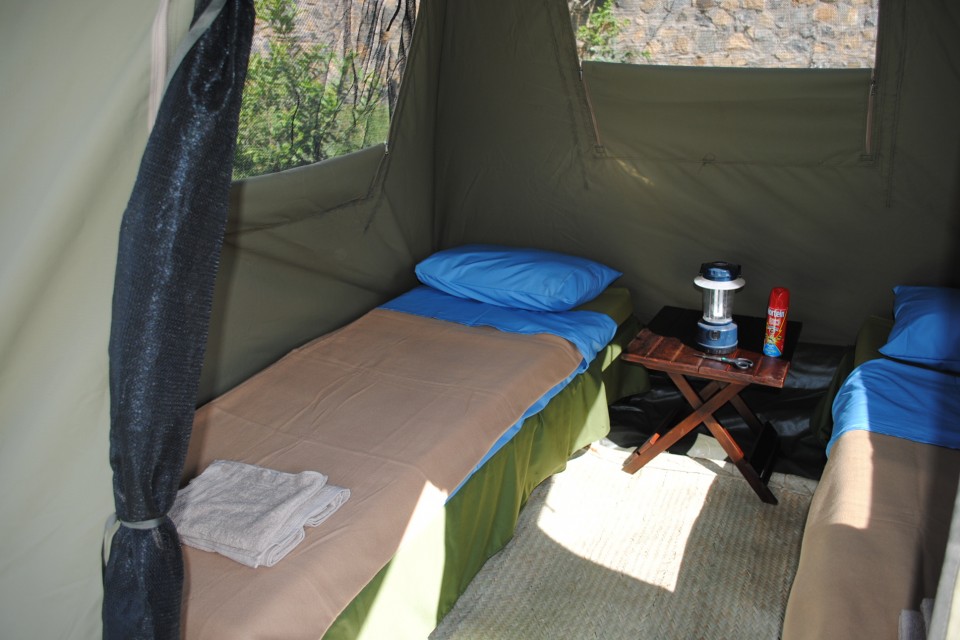 What's so Exclusive About these Camping Tours?
Both types of Exclusive Camping Safaris are classed as small group safaris, travelling with a maximum of 16 people. For the bulk of the tour travellers stay at permanent or semi-permanent tented camps, spending two or three nights (sometimes more) in lodge-style accommodation along the way.
Participation: One of the key differences between the exclusive camping safaris and traditional camping safaris is the level of participation required. Exclusive camping tours call for little or no participation, as opposed to standard camping tours where you are expected to help out quite a bit. If and when participation is called-for on exclusive camping safaris it will usually be in the form of helping to dismantle or set up camp.
Camping equipment: Another factor that sets exclusive safaris apart from standard camping tours is that the tents are equipped with camping mattresses (at the least), softening the camping experience. On some of the exclusive camping tours camping beds, pillows and all linen are included too.
Food: The exclusive camping tours also provide higher quality meals, given that you have a dedicated cook. For example, in Tanzania the exclusive budget camping tours include a wide selection of hot drinks and hearty meals that have been well-prepared, so you can expect to be well-fed.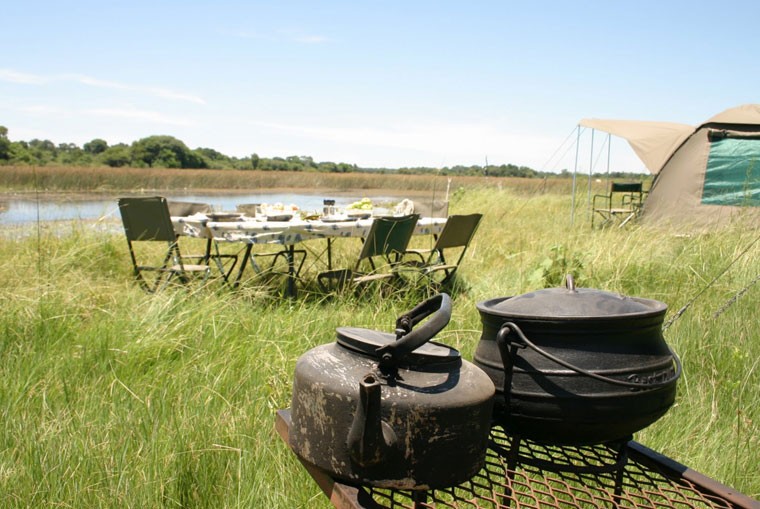 Types of Exclusive Camping Safaris
There are two types of Exclusive Safaris - Exclusive Budget Safaris and Exclusive Overland Safaris. These are still affordable tours for the budget traveller, not to be confused with luxury safaris!
These are the more exclusive of the two exclusive tour types. Why?
Mostly because the group size is smaller and the vehicles are smaller, resulting in a more personal safari experience.
Pros of the Exclusive Budget Safaris, include:
Small group size: between 2 and 6 to 8 travellers per tour
Transfers and game viewing drives in smaller vehicles
Guaranteed window seat in some areas (East Africa)
More personal safari experience
Inclusive tour price
Camping equipment
Small group size:
On Exclusive Budget Safaris the group size ranges from 2 to a maximum of 8 clients per vehicle.
To give you an idea: In Kruger Park the maximum is generally 8, while in Tanzania it's usually 7 and in Kenya it is 8 people per vehicle max. For some of the exclusive tours you can make a single booking, depending on availability (which is usually good) to places like Kruger Park. Singles join other travellers and smaller groups are usually combined (max 8), so your travel experience is shared - these are not private safaris.
Even the slightly larger groups are smaller than overlanding group sizes.
Transport in smaller vehicles:
Unlike overlanding tours, the transport on Exclusive Budget Safaris is in closed transfer vehicles / Landcruisers and you go game viewing in open or specially designed 4x4 safari vehicles.
For instance: Kruger Exclusive Budget Tours include transport to and from the national park in a closed transfer vehicle with air-conditioning. Inside Kruger, game viewing is conducted in open 4x4 safari vehicles to provide the best visibility and immerse you in the bush.
Another example: The Exclusive Budget Tours in East Africa are conducted in vehicles with a pop-up roof and each guest is guaranteed a window seat.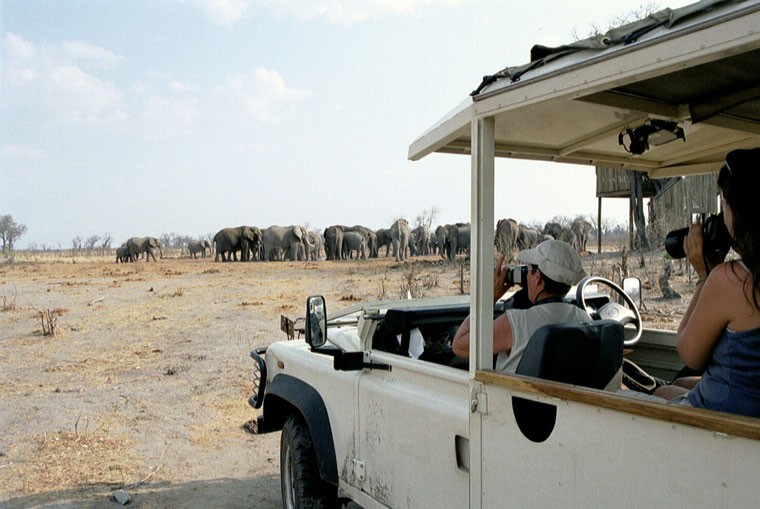 Personal Safari Experience:
Small group sizes mean more one-on-one time with your guide/s. It also offers a more intimate safari experience where you get to know your fellow travellers a bit better.
Most Exclusive Budget Safaris operate with two crew members - a guide/driver and a cook. The guides on exclusive camping safaris are well experienced and knowledgeable adding to the quality of your safari experience.
Inclusive tour price:
Generally the Exclusive Budget Safaris include most activities, as well as the park fees and conservation levies. The activities usually included are things like your game drives, nature walks, cultural village excursions and sunset boat cruises in Chobe and the like. These are still budget safaris so top-end and luxury activities like hot-air ballooning over the Serengeti and scenic flights over the Okavango Delta, will not be included activities.
Camping equipment:
On Exclusive Budget Safaris camping mattresses are provided in the tents, which are either two-man dome tents or walk-in canvas tents. Many of the tours also include camping beds in the tents, along with a full set of linen and pillows.
For example, in Kruger Park the tours generally include camping beds with mattresses and all linen. In Kenya, walk-in safari tents with beds and linen, are generally used. Many of the Kenyan camps are powered by generators, which are shut down at about 10 pm, so a head-lamp will come in handy.
The Tanzanian Exclusive Budget Safaris usually make use of two-man dome tents with mattresses, but the linen is not included. For these safaris you need to take your own sleeping bag (or you can sometimes hire one) and your own pillow.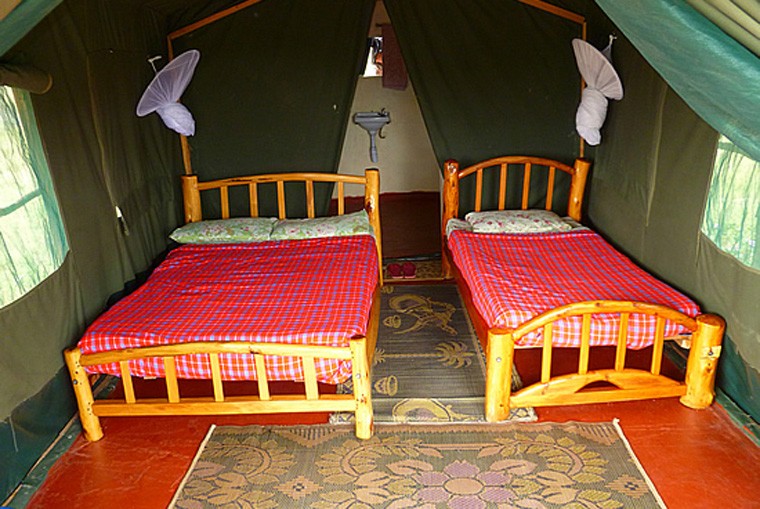 Here you're looking at a slightly bigger group size, ranging from 4 to 16 people per overland tour. This is still smaller than the group sizes on other kinds of overlanding tours - regular overland camping for example.
Transport on these exclusive safaris is in a big overlanding truck - designed for travelling in Africa. The advantage of travelling by overland truck is that these big guys provide an elevated vantage point from which to view the scenery and wildlife that you encounter. The downside is that a window seat is not guaranteed.
On Exclusive Overland Safaris two-man canvas dome tents are used and a mattress is provided, but not the full works. This means that linen and pillows are not included, so you need to hire a sleeping bag or bring your own (recommend the latter). Taking a pillow case and stuffing it with some clothing is often a good option for saving space and keeping your luggage light and manageable.
As with Exclusive Budget Safaris, two to three nights (sometimes more) are spent in cabin-style accommodation or twin shared rooms on Exclusive Overland Safaris. Many of these tours only include some game drives and other standard activities (bush walks, village visits etc), but not all of the recommended activities on the itinerary. The recommended activities are worth adding and need to be paid for separately from the base tour price. These require a Local Payment to be made at your destination for the activity package, including excursions like canoe and mokoro trips and bush camping adventures etc.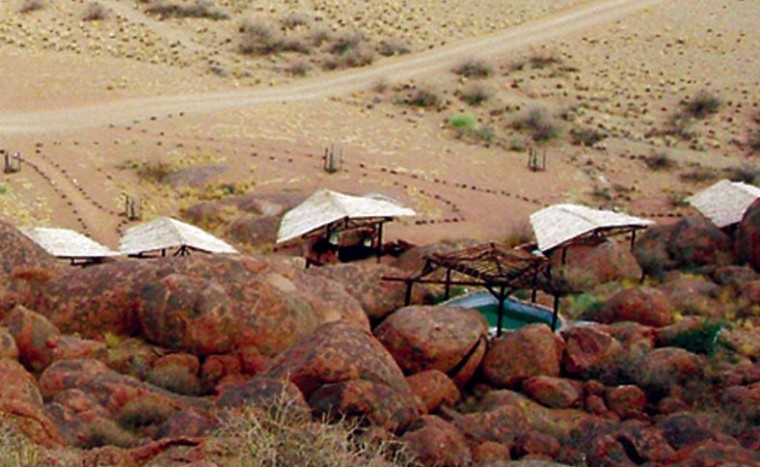 Exclusive Budget Safaris VS Exclusive Overland Safaris
So the major difference between the Exclusive Budget Safaris and Exclusive Overland Safaris are:
| | |
| --- | --- |
| Exclusive Budget Safaris | Exclusive Overland Safaris |
| Smaller vehicle/s | Overlanding truck |
| 2 to 8 people | 4 to 16 people |
| Affordable | More affordable |
| Guaranteed window seat | Maybe / maybe not window seat |
| Park fees/levies included | Most park fees Included |
| Activities generally included | Local payment OR activity package |
Both offer a smaller group size than regular camping safaris. On many of the Exclusive Budget Tours you are guaranteed a window seat, while the Exclusive Overland Safaris are generally a little cheaper.
We offer Exclusive Camping Safaris to most African safari destinations - from the Southern African countries of Namibia and South Africa to East Africa's Kenya and Tanzania, and even to Uganda for gorilla trekking.