As a vegetarian you may be wondering if you're going to go hungry or just eat lettuce and toasted sandwiches on safari in Africa. Well, the short answer is no, you won't be stuck with junk or get underfed.
Many a vegetarian is inevitably faced with the sometimes tiring and testing feat of ordering a decent veggie meal, which often involves an uphill battle just to keep ham out of the salad. The question is - will eating a vegetarian diet be a problem on African Safaris?
Warning: Vegetarian Approaching
Tell them you don't eat half the things generally considered food! You'll be surprised to find that many a place goes the extra mile and gets creative with a bit of warning.
The key is to check when you book your safari and to advise the safari company or lodges and camps of your dietry requirements before your trip!
You'll be surprised how accommodating most places can be, if you just give them a little warning that there will be a vegetarian in the house. When on the road I often get meals that are the envy of my table! And on the plane, I get served first and again, my meal is often the envy of the row (for plane food that is).
One of the perks of booking a guided safari is that safari companies (like us) do the leg work and ensure that you are well-fed and taken care of in Africa, even if you're a blessed vegetarian (which I am).
Africa can handle Vegetarians People!
In several of the iconic safari countries tourism is well developed and safaris have been running for years, so the catering machine is well-oiled enough to cope with a couple of vegetarians. In most African countries many people can't afford much meat in their diets anyway, which means that there are always fruits and vegetables available in these parts of the world.
In many places, especially South Africa, Namibia, Botswana and Kenya shops, restaurants and tour operators can cater for veggies, and even vegans. The big cities in particular offer vegetarian fare and ingredients, being more cosmopolitan and diverse. This includes Nairobi, Johannesburg and Windhoek.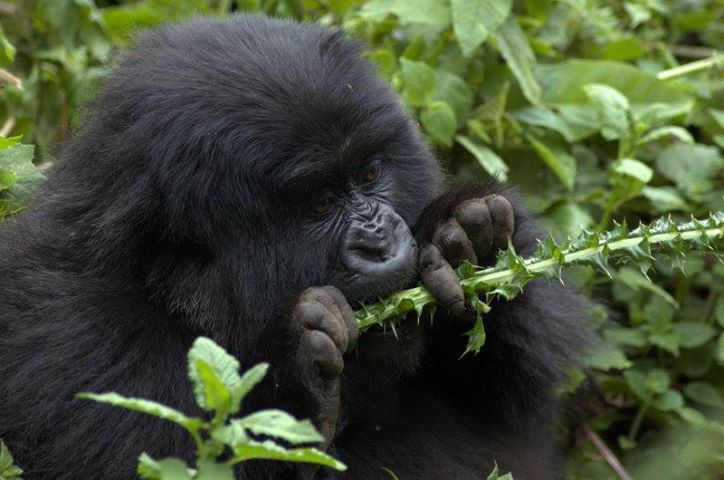 Ask and You Shall Receive... Vegetarian Food
It helps to remember that English is spoken in most big cities and in several safari countries - Botswana, South Africa, Namibia etc, so language barriers are not a huge issue (presumably you understand english if you're reading this). If you're travelling on a guided tour with a safari company, like us, then communication will most certaintly not be a problem.
Here's a traveller's account of vegetarian catering on a safari in Zambia:
"In Zambia on one of my trips one of the guests was vegetarian, and was also gluten intolerant and allergic to something else as well. The lodge depsite not having prior warning got the chef to have a chat with her and for the entire week she got her own special meals which catered for her allergies etc. Its nice when the lodges are able to cope, but vegans or vegetarians or people with food allergies etc should try and give the lodges advance warning so the lodge can cater for them."
See, a vegetarian being looked after in Africa, with allergies no less, but there it is again - have the courtesy to warn your hosts beforehand. More on the vegetarians in Africa discussion.
Eat Indian - Spice it Up
Some safari destinations have large Indian communities, with Indian cuisine including loads of vegetarian options. So, if you like it spicy then you'll be spoilt for choice. There are lots of mild and non-spicy choices too!
Indian and Veggie Places include: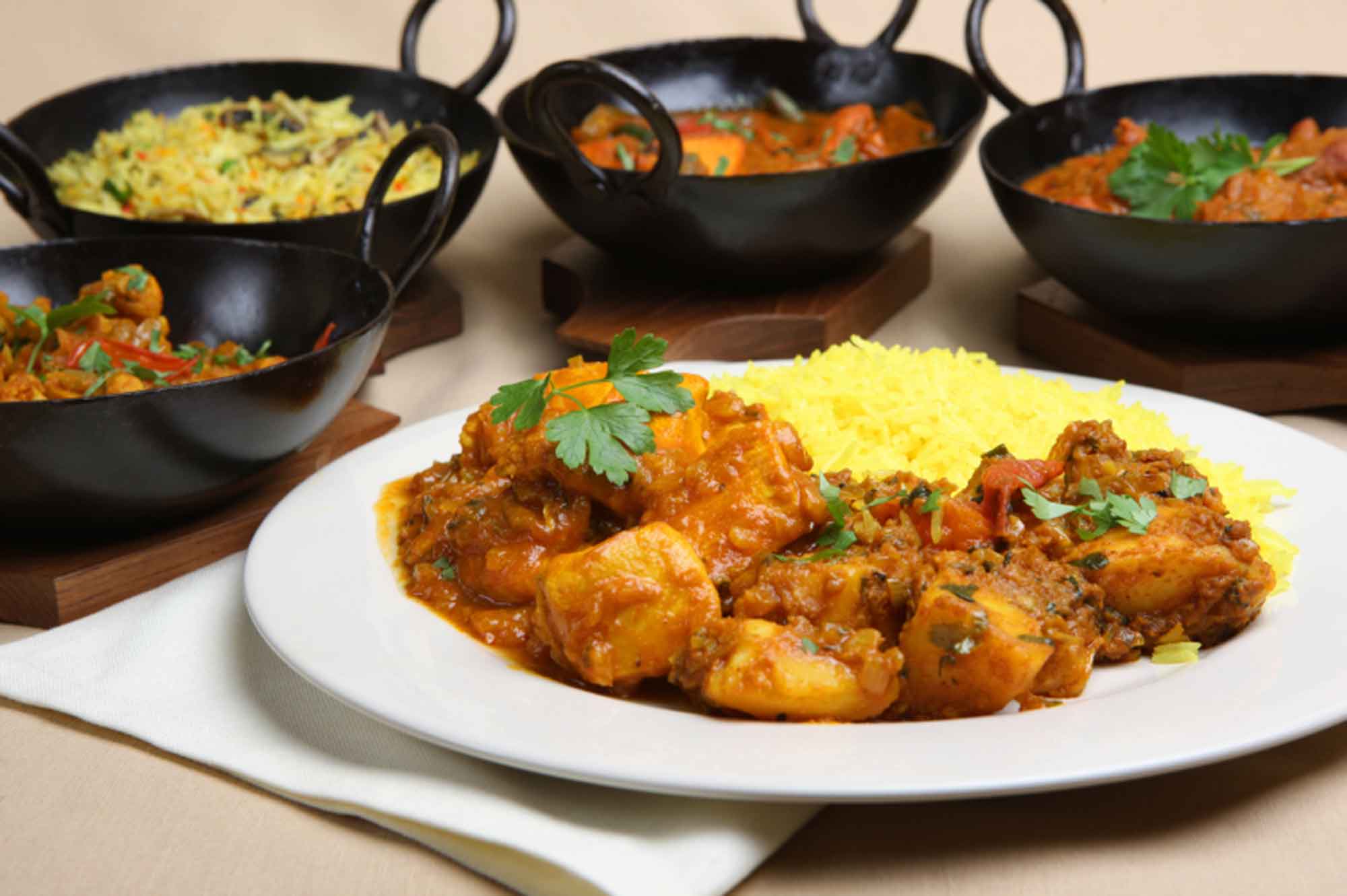 Zanzibar alone has Vegetarian Options a Plenty
Radha Indian Vegetarian
Silk Route
Stone Town Cafe
Mtoni Marine restaurant for posh veggie dishes
Forodhani Market
Still Worried about being a Vegetarian on Safari? More ideas...
Check forums such as this one - Any vegans or vegetarians here?
Take a protein supplement, or Omega 3, 6 and 9 (brilliant for veggies)
Pack some nuts and/or trail mix as snacks for on the road
Check with your tour provider / safari company
Take a look at online guides for vegetarian food and restaurants (more on that to follow)
Health stores usually stock vegetarian products and ingredients so keep an eye out for these
Lastly, the human body is resilient and can cope without a high protein diet for some time. If you are travelling to remote or very meat dependent parts of the world (especially on your own) you may just have to adjust a little! I'm not a medical professional, but my experience has shown that with a resourceful attitude you'll be fine as a vegetarian anywhere! No need to panic or give vegetarians a bad name ;)
Being a Vegetarian in South Africa
As a vegetarian for the last 20 years in South Africa, I can safely say that food won't be a problem when travelling here.
They say a vegetarian is something you put on the braai (barbecue) but that's just a silly joke. I've survived many of these and usually there's mountains of salad and I take my own protein (veggie patties or similar). Wrap your offering in tin foil and it can even find its place on the grill!
Having done plenty of travelling in South Africa, there have always been options available for me as a vegetarian - be it in the heart of the Karoo (famous for its lamb dishes) or in the middle of the bush on a Kruger Park safari. In South Africa quiche is generally delicious, unlike reports that the quiche is bad (if you eat eggs) on safari. Veggie pastas and stews, salads and pies are also widely available and usually tasty.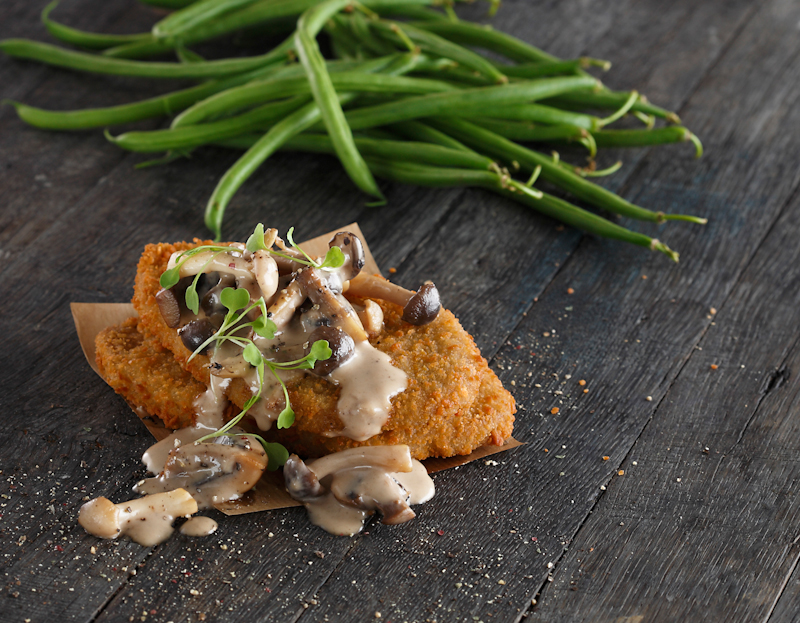 These SA Vegetarian Guides come in handy:
Many South African restaurants, although not vegetarian, are vegetarian-friendly and these Restaurant Guides can help:
In closing, don't worry - you'll be just fine as a vegetarian on safari in Africa.