We recently came across these neat travel infographics capturing the facts and highlights of a couple's trip through several Southern African countries.
South African couple, Jeff Tyser and Kerryn-lee Maggs, created these fun and interesting inforgraphics summing up their amazing adventures in the six Southern African countries they visited - Namibia, Botswana, Zimbabwe, Zambia, Malawi and Mozambique.
Jeff and Kerryn embarked on a 22,500 km journey over 150 days, starting and ending in Johannesburg, South Africa, where they work in advertising.
From South Africa - into Namibia
And then - Botswana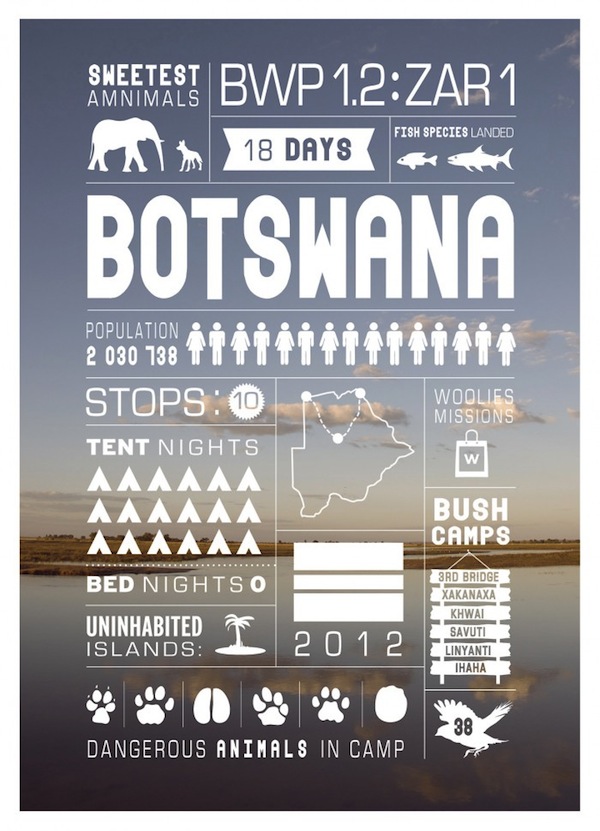 Next up - Zimbabwe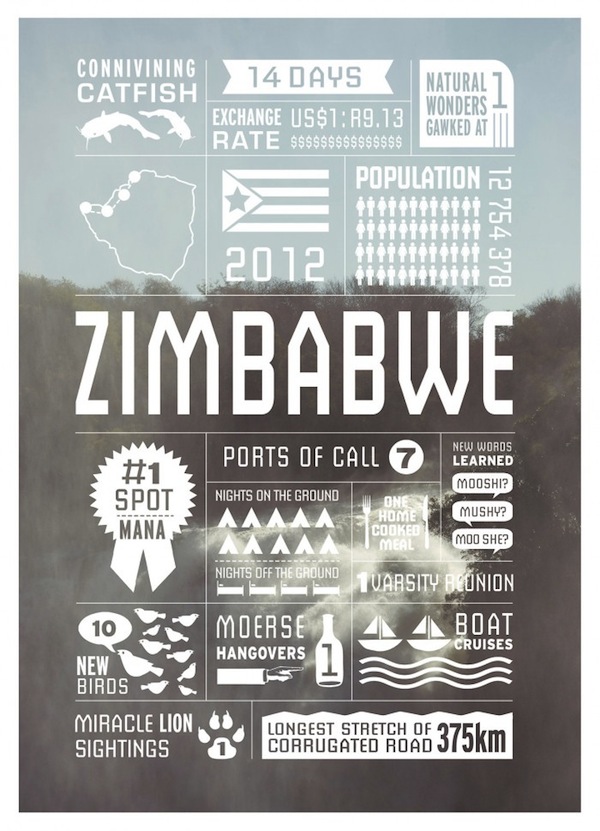 And on to - Zambia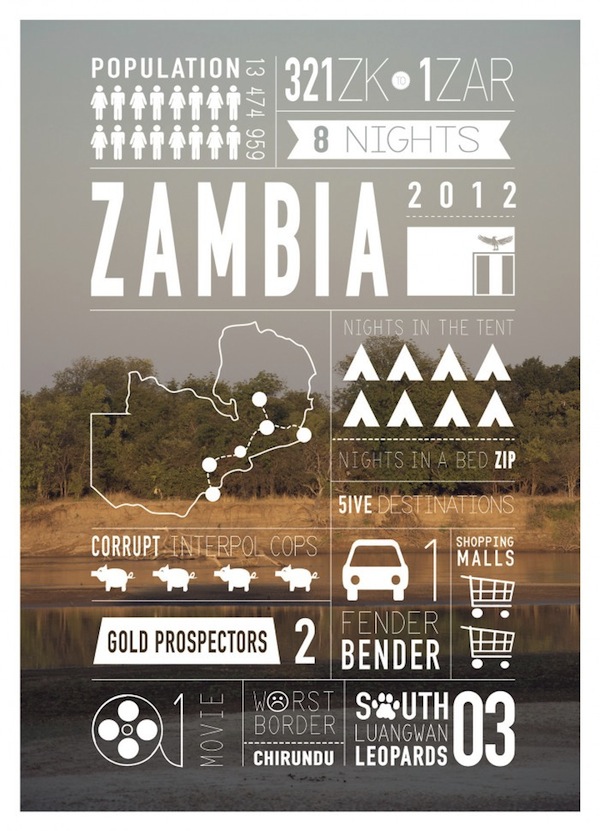 Followed by - Malawi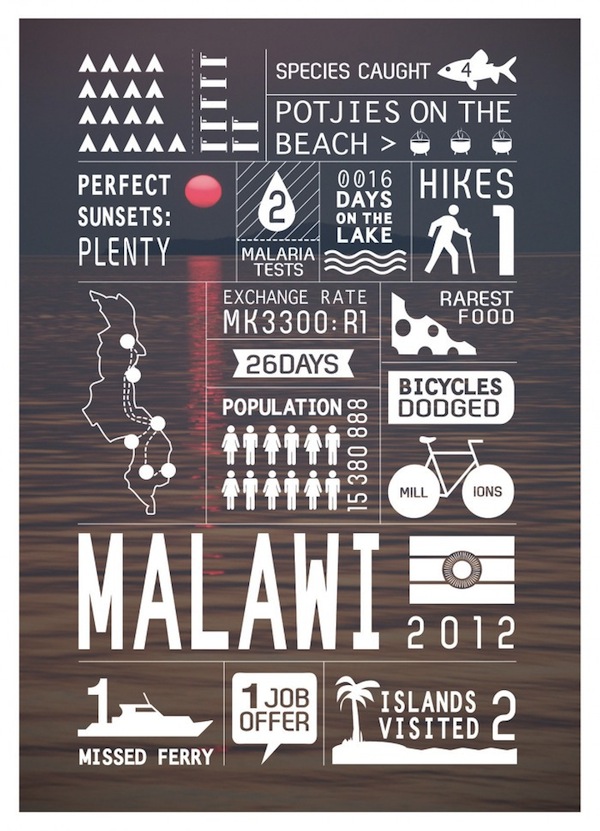 Ending with - Mozambique (before returning to South Africa)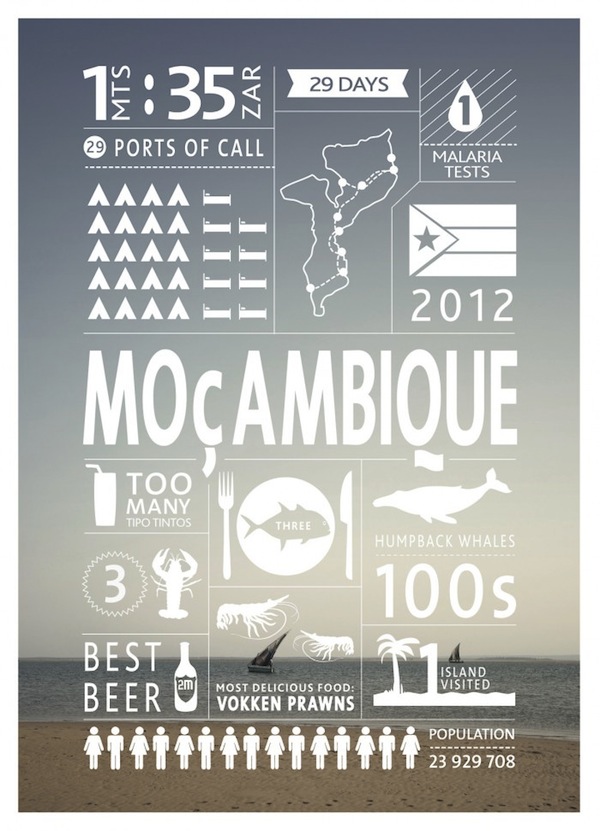 "By creating a personalized infographic for each of the six countries they visited, the couple could impart statistics as well as significant events that happened on their journeys. The backgrounds feature a glorious view of each destination, with lots of interesting tidbits about the country and favorite memories that they took away with them in the foreground." (from Trend Hunter)
As you can see by the infographic for each country, their on the ground travel experiences are the kind that most only dream of. Jeff and Kerryn's Lost & Found blog is well-worth perusing for great stories, travel ideas and beautiful photos.