Kgalagadi Transfrontier Park - the Place of Thirst
Experience the vastness of Africa's landscapes and open blue skies, absorbing the deep silence and stillness of this harsh land.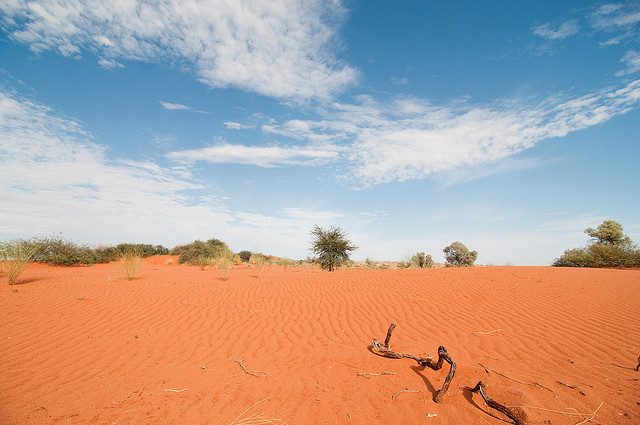 The name Kgalagadi comes from the Tswana for Kgala, which means 'place of thirst'. The conservation area covers a sparsely vegetated desert terrain of red sand dunes and the now dry riverbeds where the Nossob and Auob rivers once flowed.
Kalahari Gemsbok Park - Kgalagadi in South Africa
One of South Africa's best kept safari secrets, Kgalagadi Park is home to an array of hardy plants and a surprising abundance of animals. The barren landscapes dotted with thorn trees and the occasional waterhole, offer excellent visibility on game viewing drives.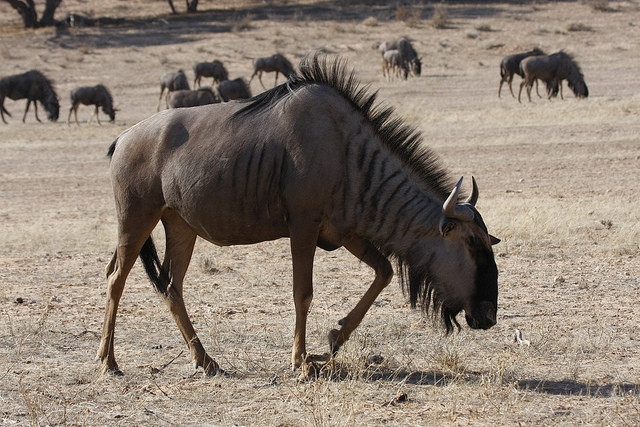 Africa's first formal trans-border conservation area combining the Kalahari Gemsbok Park in South Africa and Gemsbok National Park in Botswana - Kgalagadi was established in May 2000. This is one of Africa's largest reserves, incorporating desert and semi-desert landscapes. The Kalahari Gemsbok Park section is situated in the nothernmost corner of South Africa's Northern Cape Province.
Kgalagadi Transfrontier Park is considered malaria free, although precautionary measures (insect repellent and mosquito nets) are recommended to prevent mosquito bites, especially in summer.
Kgalagadi Highlights:
a truly wild and remote land of raw beauty
unspoilt ecosystem - less developed than most places
vast open spaces and harsh semi-arid landscapes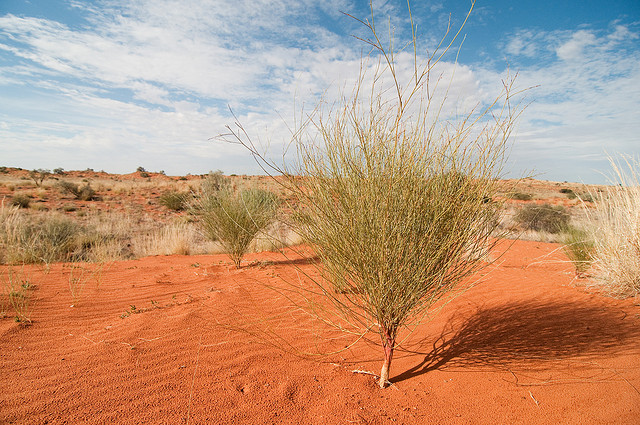 one of the least visited national parks in the country
night game drives, sunrise bush walks and burning sunsets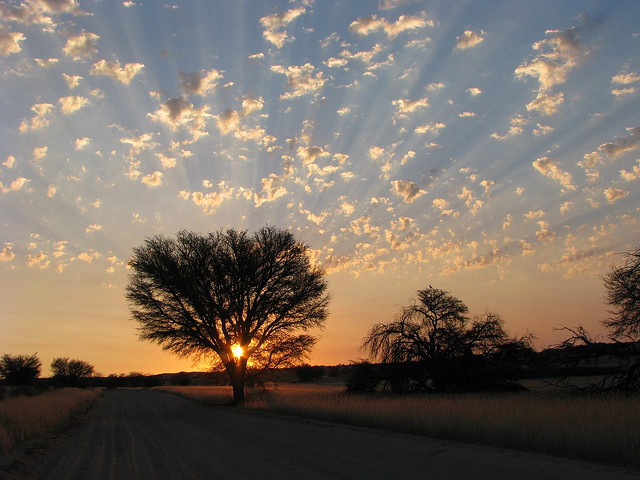 some of the finest game viewing in South Africa
wildlife is easy to spot on the red dunes and in the two dry riverbeds
unusual desert adapted species and famous black-maned Kalahari lions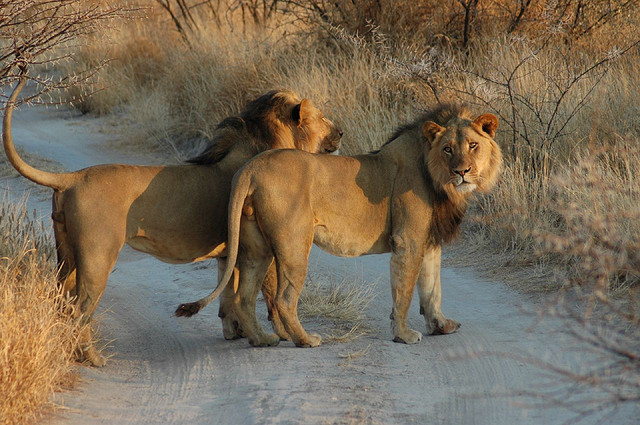 Photographic subjects of rolling red dunes, blue skies and animals
Peace and quiet under incredibly starry night skies
One of the world's best areas to see big cats, especially cheetahs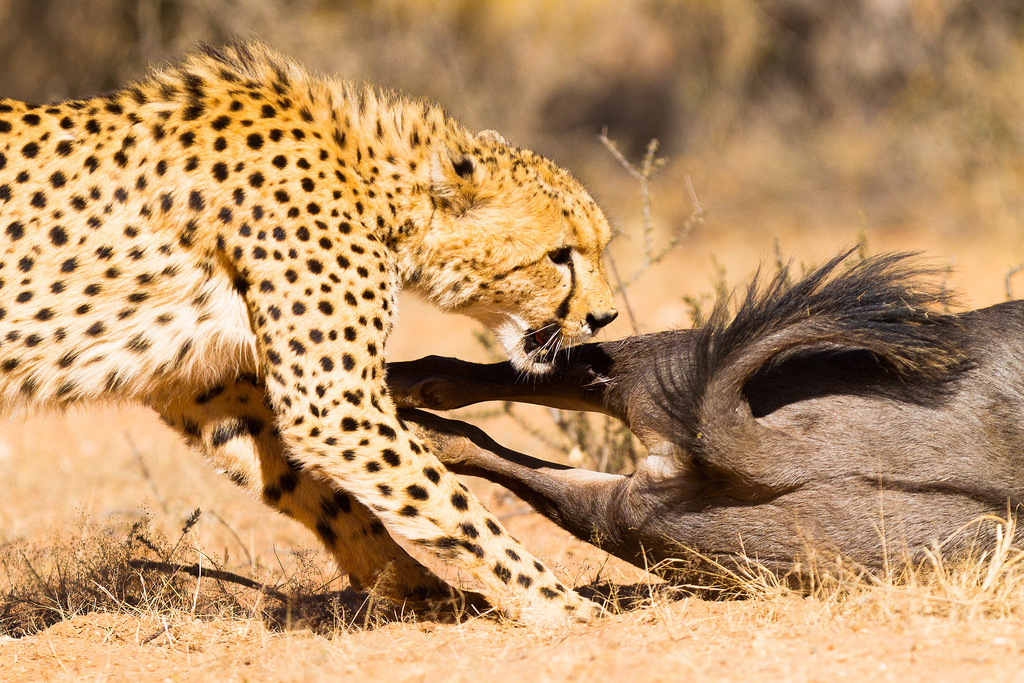 Wildlife of Kgalagadi Park:
Kgalagadi is famous for its big black-maned lions of the Kalahari and sightings of the striking Gemsbok (Oryx).
It also hosts numerous other predators; which are commonly sighted, including leaopards, cheetahs, wild dog, bat-eared fox, black-backed jackal and hyenas (brown and spotted). Some 1775 species of predators are said to roam this park.
Also renowned for the seasonal migration of game, including a variety of antelope species such as gemsbok, blue wildebeest, springbok, eland and red hartebeest, as well as giraffe and Burchell's zebra.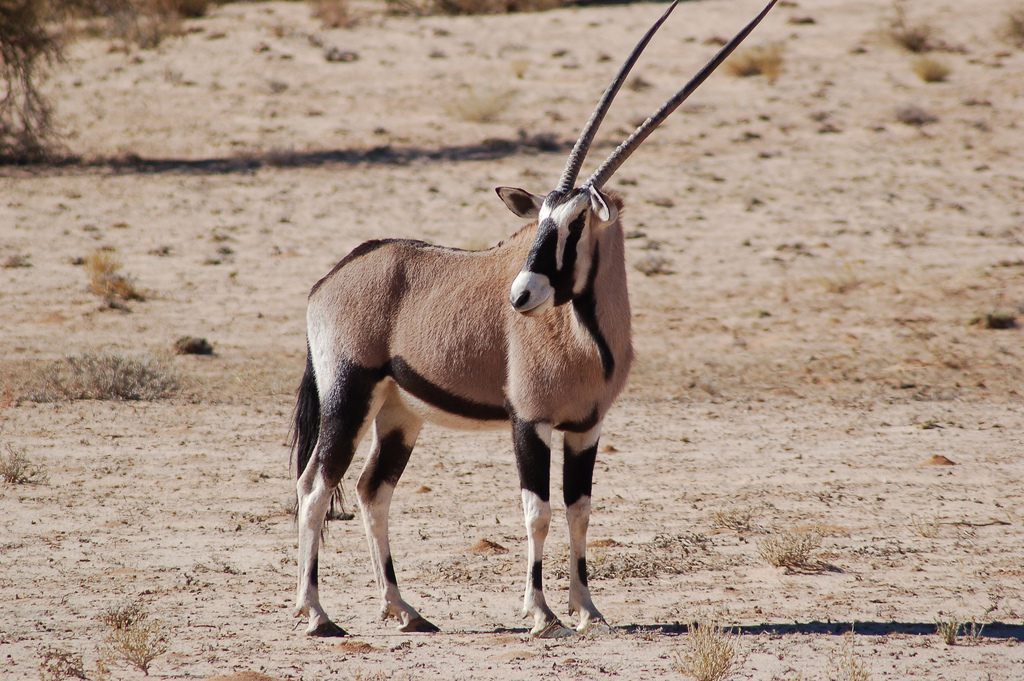 Other inhabitants include ground squirrels, suricates (meerkats), pangolins and honey badgers. All kinds of reptiles, rodents and insects can be spotted here. Known for its raptors the park is home to over 260 bird species, such as eagles (snake, tawny, martials), bateleurs, vultures, goshawks, pygmy falcons, greater kestrels, eagle owls and secretary birds.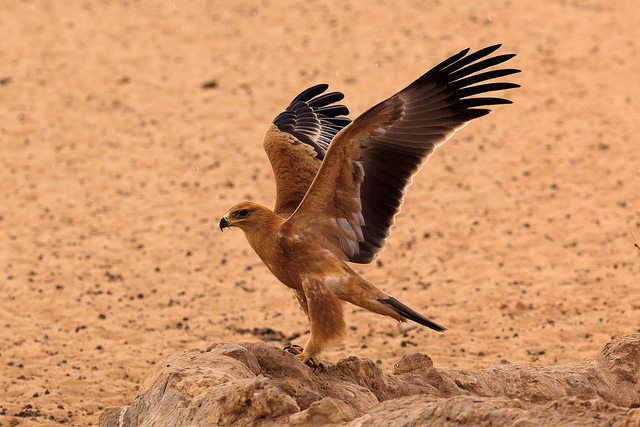 Safari-goers often get surprisingly close up to the animals, many of which appear undisturbed by visitors.
Kgalagadi Size and Location:
The Kgalagadi Transfrontier Park covers over 38 000 km² - 28,400 km² in Botswana and 9,600 km² in South Africa.
The park lies some 250 km from Upington in the far north of the Northern Cape and around 904 km from Johannesburg city.
The Khoisan of the Kalahari
The Kalahari is famous for the intriguing local San people, sometimes called the Kalahari Bushmen. In the harsh Kgalagadi area of the Kalahari Desert you can meet the traditional hunter-gatherer tribes of the Khoisan (bushman).
Sizeable populations of Khoisan still live in the arid Kalahari Desert, first inhabited by their ancestors. Encountering the descendents of the San communities that have lived in the unforgiving Kalahari region for thousands of years, is a fascinating experience. You can get an idea of what life was like for the ancestors of these ingenious and tenacious people and how they survived in such a sparsely vegetated place.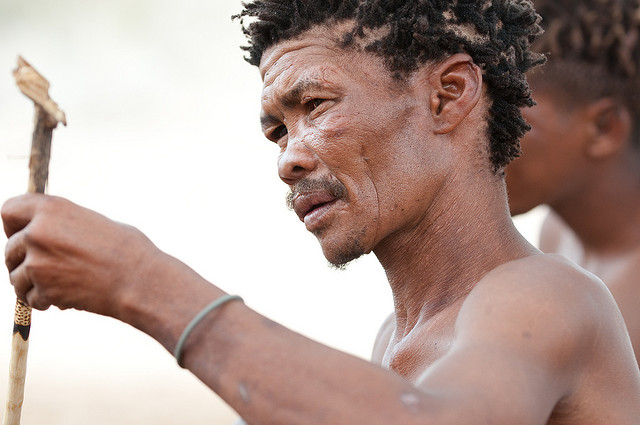 Kalahari Desert
The Kalahari Desert falls mostly in Botswana, as well as in neighbouring Namibia and South Africa. The northern fringes of the Kalahari Basin extend as far north as Angola and Zambia, constituting one of the world's most extensive sand basins.
Almost 70% of Botswana is covered by the Kalahari, much of which lies in the Central Kalahari Game Reserve (CKGR) - the largest game reserve in the world. The Kalahari is not classified as a true desert, with large tracts of the semi-desert terrain receiving annual rainfall supporting grasses, scrub bushes and some trees.